About Me
I graduated from the Medical University of Poznan, Poland in 2010, reading a Masters Degree in Cosmetology with a special interest in laser hair removal & skin treatments.
One of the goals that cosmetology is currently focused on, is the delay and alleviation of signs of aging but also treatments for skin disorders that do not have a positive effect on the appearance of the skin and its appendages. Besides dermatology, cosmetology includes areas such as pharmacology, biochemistry, pathophysiology, histology and endocrinology.
While studying cosmetology I had two options to choose from; working with patients or working in a laboratory. Because I was always fascinated by the human body and its response to external factors, I chose the former career path. During my early years studying at Medical University, I already knew that lasers are the future and a dynamically developing field of medicine which I wanted to be part of.
I have been working in Malta as a laser hair removal practitioner for the past 7 years during which I have performed thousands of treatments on a diverse range of skin types & patients. I also hold an official certification from Syneron Candela confirming my ability to carry out laser hair removal and pigmentation treatments.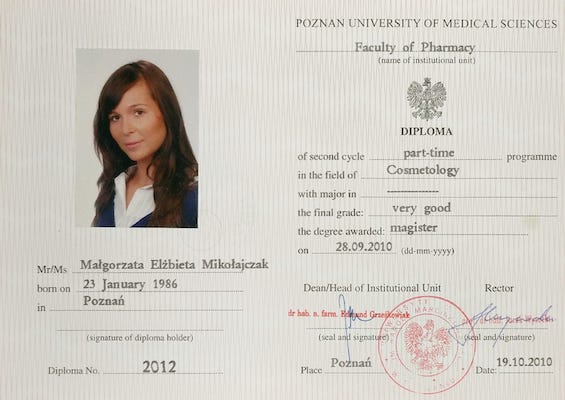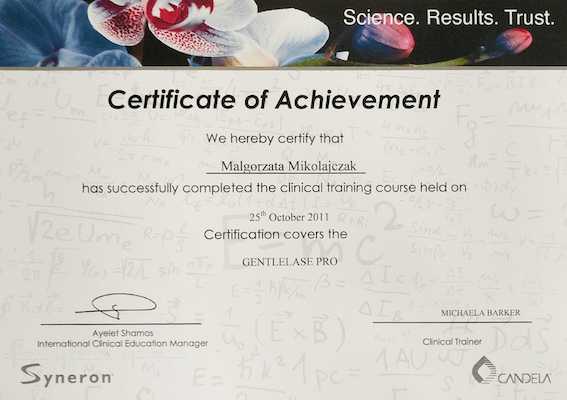 Testimonials
Gosia is the best at what she does. She's knowledgeable and has a lot of experience. Apart from being great at what she does, she makes you feel really comfortable and that is super important in my books.
I want to thank you for always providing me with an excellent service. You are passionate about helping people with their skin and it is evident that you love what you do.
VALENTINA
Brilliant and very Professional Work! Would recommend her any day!
BERNICE
Fantastic service! I highly recommend it for laser treatment.
MONIKA
Highly recommended. Very professional.
CHARMAINE